4 PMU TRAINING PROGRAMS TO CHOOSE FROM
Are you ready to learn, gain confidence, and start a new career in Permanent Makeup? We offer 4 Permanent Makeup Courses in Microblading, Lip Blushing, and Scalp Micropigmentation.
1. SMP Scalp Micropigmentation Training Canada Master Course In-person 1-on-1
Scalp Micropigmentation or SMP is a non-invasive procedure that uses detailed micro needles to deposit specialized SMP ink into the scalp. The result creates the illusion of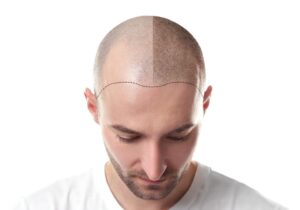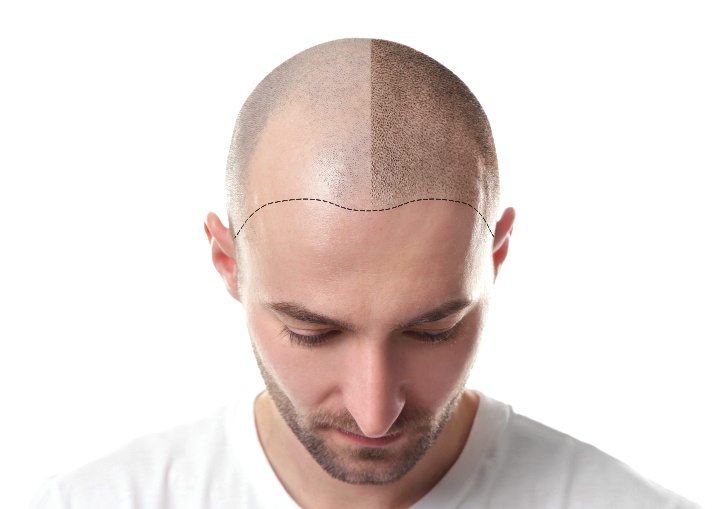 real hair follicles or short hair stubble. If you are starting to lose your hair, or if you are completely bald, SMP can give you the look of a short buzz cut.
SMP Training is an one-on-one plus online course that will teach you the basics and advanced training for scalp micropigmentation.
What's included? Your SMP Training Course will include all the tools you'll need to to do a scalp micropigmentation session, including: Tattoo machine, maniquin head with practice skins, white pencils, SMP ink etc.
DAY 1:
Brief History and applications for SMP
Know your documents – consent forms, aftercare etc.
Learn the different types of equipment and pigment used in SMP
Learn follicle size and depth
Learn how to draw in the hair line and side profiles
Learn to choose the correct needle size, ink colour for each client
Setting up your SMP equipment, sanitation and hygiene procedures
Mastering hand control on latex sheets, mannequin heads, and fruits
DAY 2:
Live Model Training
Correcting Bad SMP
Needle Theory and Precision Methods
Ink Mixing
Different Scar Camouflage
Different Hairlines – Soft Hairlines and Hard Hairlines
Blending into Existing Hair
Learn to Adapt Your 1st, 2nd, and 3rd SMP Sessions for Stunning Results
Q & A
SMP Certification
 COURSE INVESTMENT: $4180 SALE $3797 LIMITED TIME OFFER
Financial Aid available at CreditMedical.com
For more information, please call 647-492-5022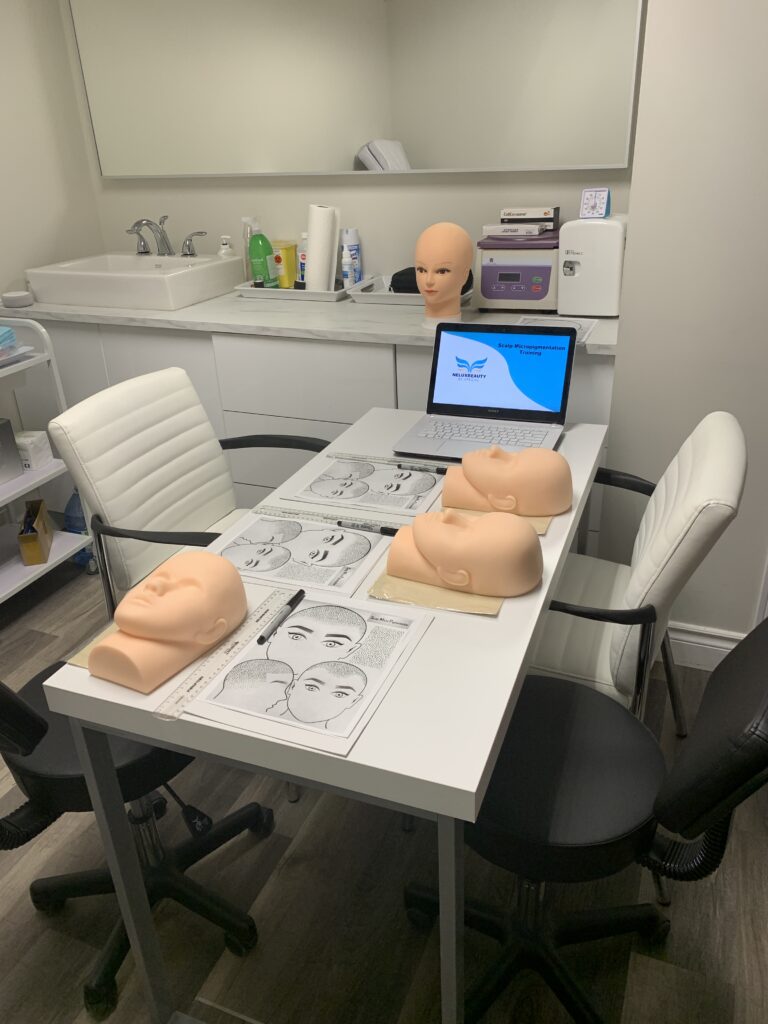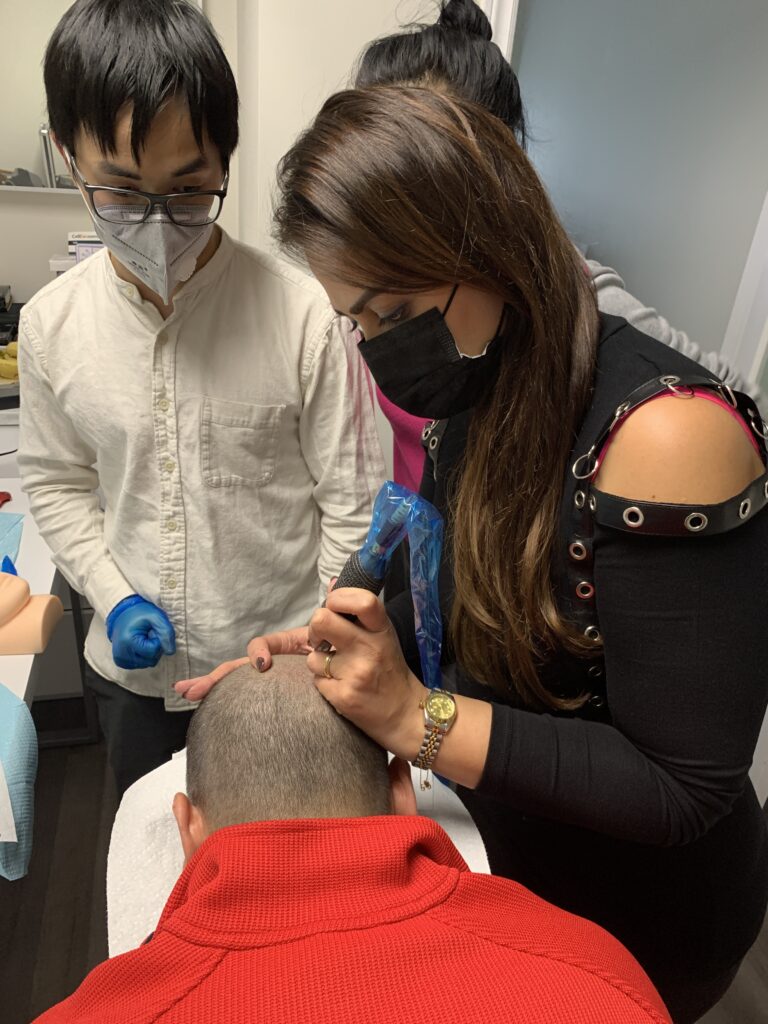 2. PMU Training - Lip Shading Training Canada In-person 1-on-1
Join our master lip blush tattoo technician and learn the magic of LIPS. Our course focuses on creating experts in machine technique, lip shapes and anatomy.
WHAT IS A LIP BLUSH TATTOO?
A Lip Blush tattoo is a semipermanent cosmetic tattoo that enhances the beauty of natural lip colour, adds fullness and definition, while also correcting asymmetry. A fully customized pigment is applied to the upper layer of the skin using a permanent makeup machine. This soft technique uses a single needle to implement the perfect colour into the lips with zero downtime and very minimal pain.
WHAT'S INCLUDED:
DAY 1:
Introduction to Lip Blushing

Ideal Candidates

Skin Anatomy, Skin Layers, Skin Types & Tones

After Care & Healing Process

Colour Theory

Colour Mixing

Pigment Selection, Organic vs Inorganic Pigment Particle

Size

Supplies

Marketing Assets (how to gain clienteles and build your portfolio)

Lighting & Photography

Pricing Strategies

Sterilization & Sanitation

Health & Safety

Business Licensing & Regulations

Stretching Technique

PMU machine (pendulum, forward swing)

Lip Outline

Needle Selection & Usage

Needle Depth

Supervised Practice

And Many More Tips & Tricks!
DAY 2:
Review & Homework
Q & A
Supervised Practice
Client End-to-End Process
Client Consultation
Client Pre and Post Care
Appointment Set-Up
Face Analysis & Lip Symmetry
Live Model Hands on Practice
Instructor Assessment
Certification
COURSE INVESTMENT: $3500 SALE $2897 LIMITED TIME OFFER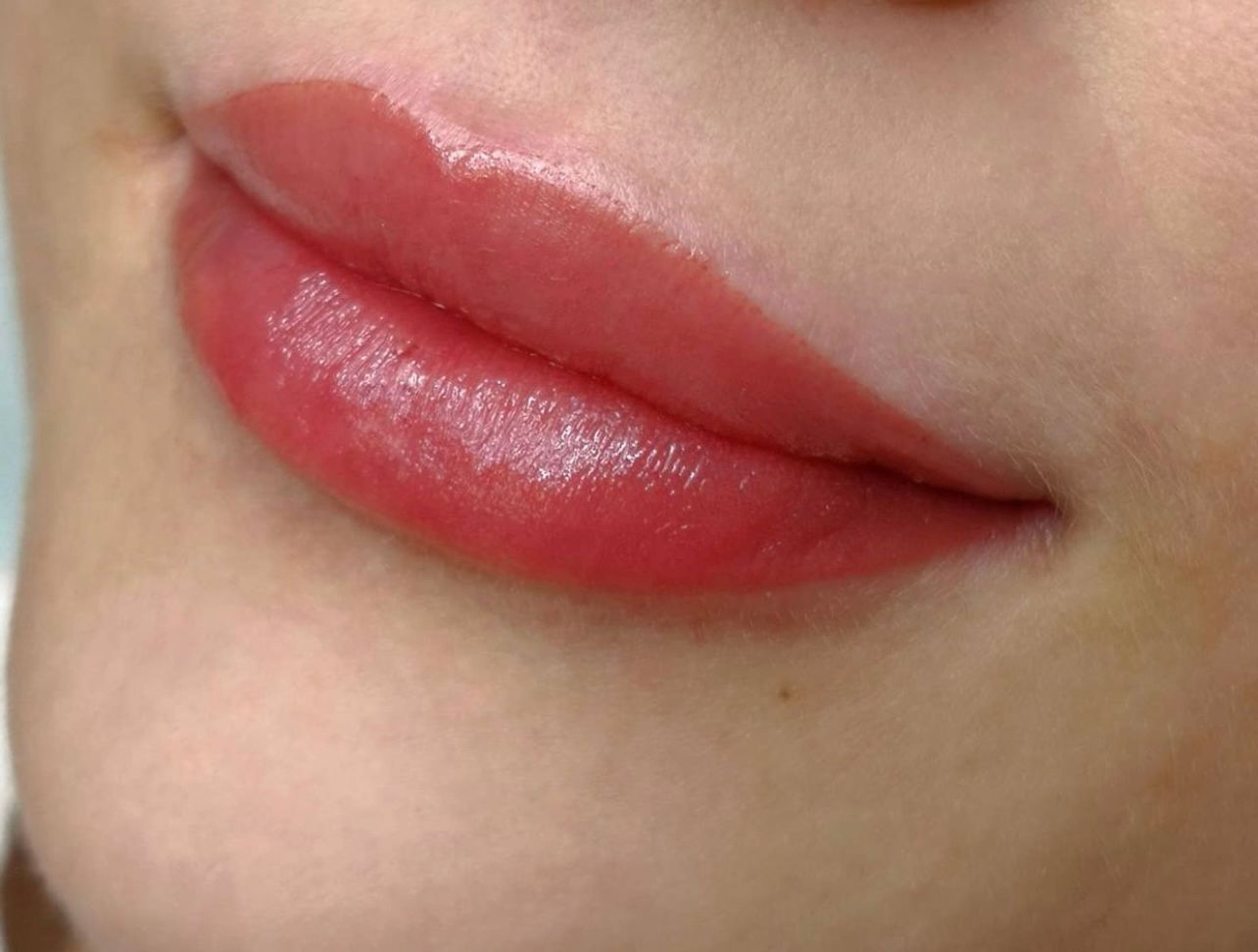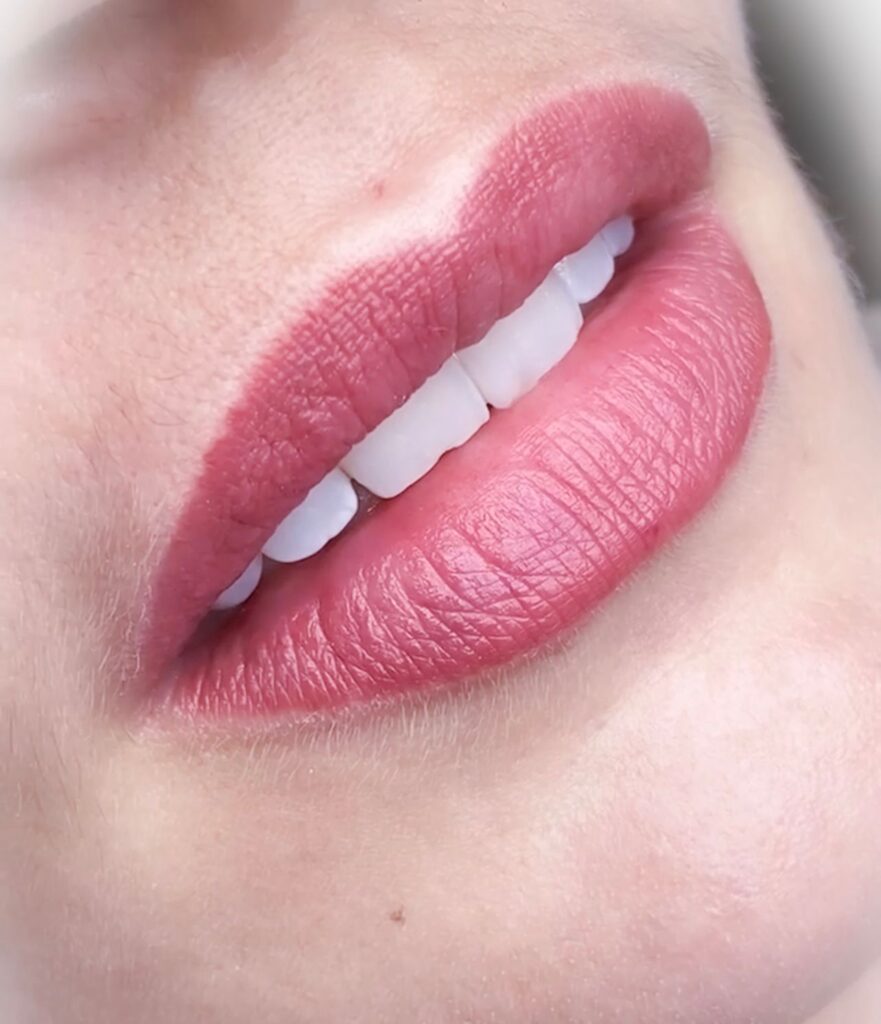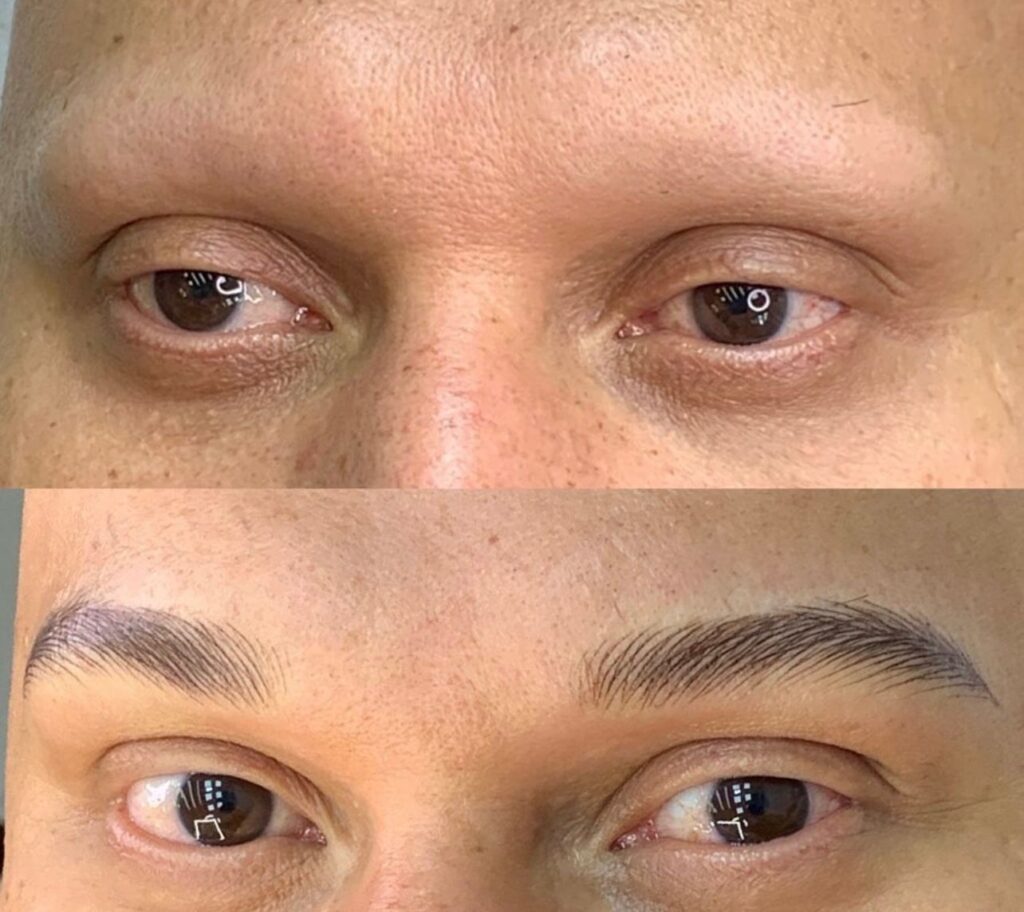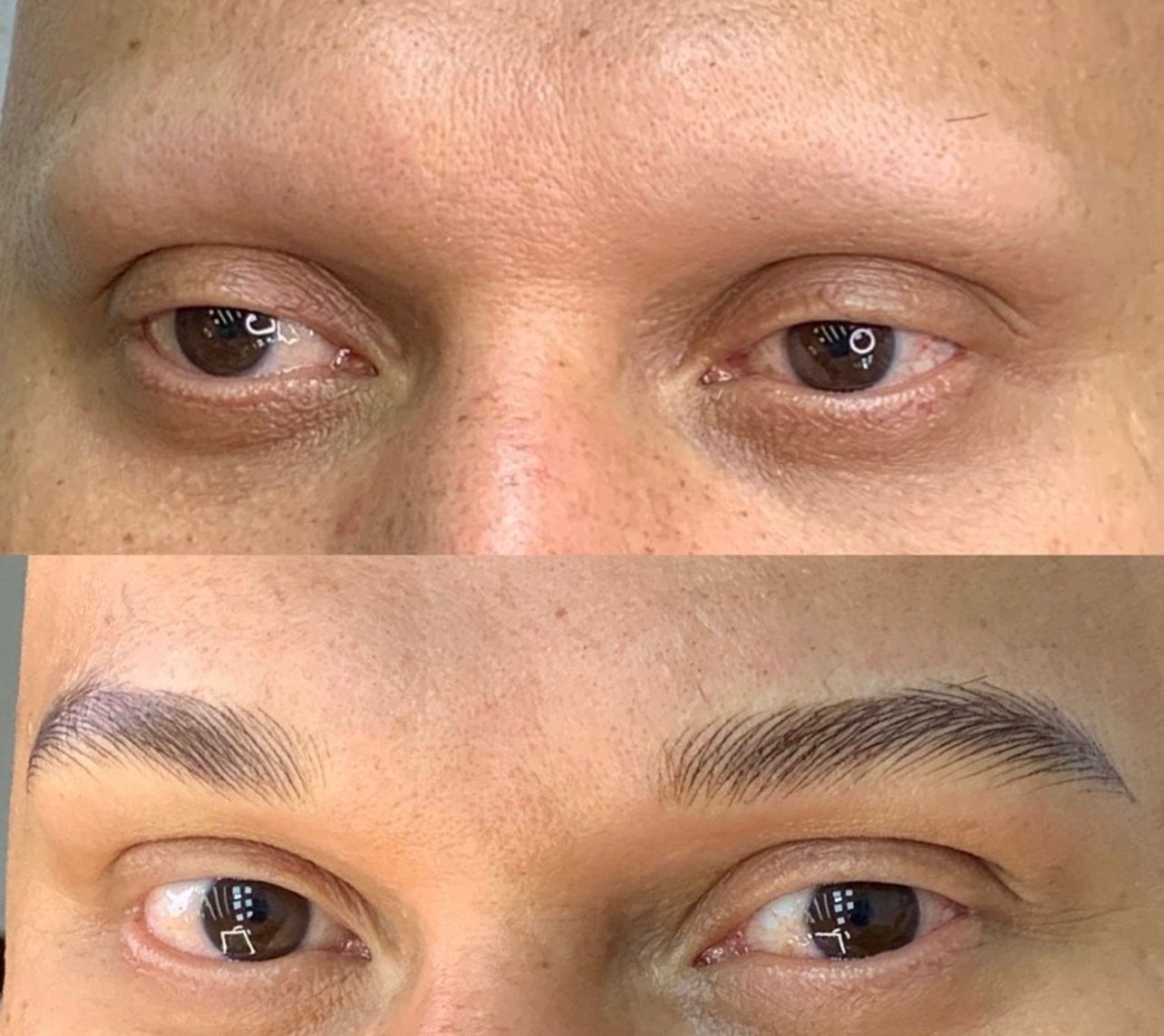 3. PMU Training - Microblading Training Canada In-person 1-on-1
Microblading is currently the fastest trend around the globe and is one of the most rewarding and highest paying non-invasive cosmetic procedure on the market. Whether you are someone who is in another profession or if you're already doing cosmetic tattooing or lashes, this course will help you make the
transition into this amazing industry!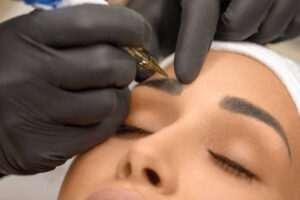 Make up artist applying permanent make up on eyebrows at beauty treatment. Beautician contouring and shading young woman's eyebrow with special tool.
Learn Microblading AND Shading, will full attention from Neda.
Unlimited ongoing support
COURSE INVESTMENT: $3500 SALE $2897 LIMITED TIME OFFER
4. 3-in-1 SMP + Microblading + Lipblushing Course In-person 1-on-1
This course offers you the best of all 3 courses combined into one, Scalp Micropigmentation, Microblading, and Lip blushing.  Call us for details about this unique 3 in one course.
 COURSE INVESTMENT: $4180 SALE $3797 LIMITED TIME OFFER
Financial Aid available at CreditMedical.com
For more information, please call 647-492-5022